The care you deserve
Offering clinical mental health counseling to kids, teens, and young adults from a Christian perspective.
About
We listen, equip, and encourage
Celeste Skelton, MA, is a Licensed Professional Counselor Candidate (LPCC). Originally from the Pacific Northwest, Celeste graduated from Colorado Christian University (CCU) with a degree in Psychology before pursuing a Master's degree from CCU in Clinical Mental Health Counseling, graduating in 2019. Celeste works with individuals age 6+, utilizing person-centered talk therapy. She specializes in working with depression, anxiety, relationship issues, life changes, women's issues, and more. Life can be unexpected. Sometimes we don't have the best tools to deal with what we have in front of us, which is where counseling can become helpful. Learning how to best deal with our past, present, and future circumstances is a gift we want to give to everyone. Established in 2020, we know what it's like to experience uncertainty! Kids and teens are not without feeling anxious or depressed, and we're here to help by providing a Christian perspective on mental health struggles. We are available in Littleton, Aurora, and via teletherapy for your convenience. Please choose the "Request Appointment" button for availability at each location. Walk & Talk Therapy is available for those over age 15- please inquire directly about this service.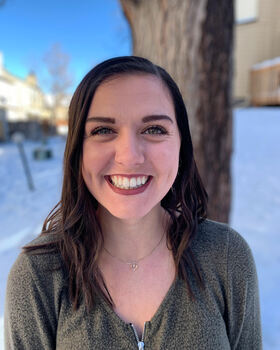 Celeste Skelton
Licensed Professional Counselor Candidate
Services
We help people through life's difficulties
Child or Adolescent
Depression
Anxiety
Panic Disorders
Spirituality and Religion
Approaches
Christian Counseling
Walk & Talk Therapy
Person-Centered
Group Therapy
Testimonials
"Celeste helped my daughter navigate her way through living with a new foster brother. It was the support our family needed when we were all stretched thin."

Former Client's Mom
Locations
Multiple Convenient Locations
Littleton Office
5984 S Prince St Suite 203
Littleton, CO 801202083
Get Directions
Telehealth
Littleton, CO 80120